Press Conference


Ford Motor Company



40 improv actors, dozens of cameras, and one unsuspecting real Ford owner.
Ready? Go!


"Greg"


"Adrianna"


"Yoline"




We Make Bikes
Detroit Bikes

Detroit Bikes came to us with a big hook: Established in 2014, they're in the one percent of bike companies that build bikes in the United States. They also have the distinction of building bikes entirely by hand – with all the work done in a small factory on Elmira Street in Detroit. We were briefed to simply tell bike buyers the hand-built story across a series of five posters and to help the company double the number of bikes built in the US. It worked.

"Manifesto" "Place" "People" "Product" "Process"


"Face" "Fist" "Gear"
"We used to make stuff"


+Pets


Purina



Purina posed a unique challenge. It was seen as an outdated brand that no longer provided the best options for animal nutrition. We had to wake up the brand and inject some excitement, while demonstrating Purina's love for four-legged friends and showcasing their extensive research and science prowess.

It's true, pets add happiness to everything we do. In this winning new business campaign we highlighted the + in a simple, fun, and memorable way. As a result, we developed a new campaign: Pets add more to life. Purina adds more life to pets.









Mustang Moments


Ford Motor Company



When dreams meet opportunities, and a little shot of adrenaline, anything can happen. Mustang Moments, a documentary film series from the Ford Motor Company and Academy Award winning director Alex Gibney.

We brought twelve people from around the globe to Northern California—people poised on the brink of a personal breakthrough. We then put them in an all-new Ford Mustang and surprised them with some life changing opportunities.

The results were remarkable. Powerful. Authentic. Unforgettable.



"Anthem"




"Kela"






"Jay"






"Jennifer"






Social





Print

Nanoblocks


Ohio Art



Nanoblocks are the smallest blocks in the toy universe. So small are the cubes that they fool even the most discerning audiences.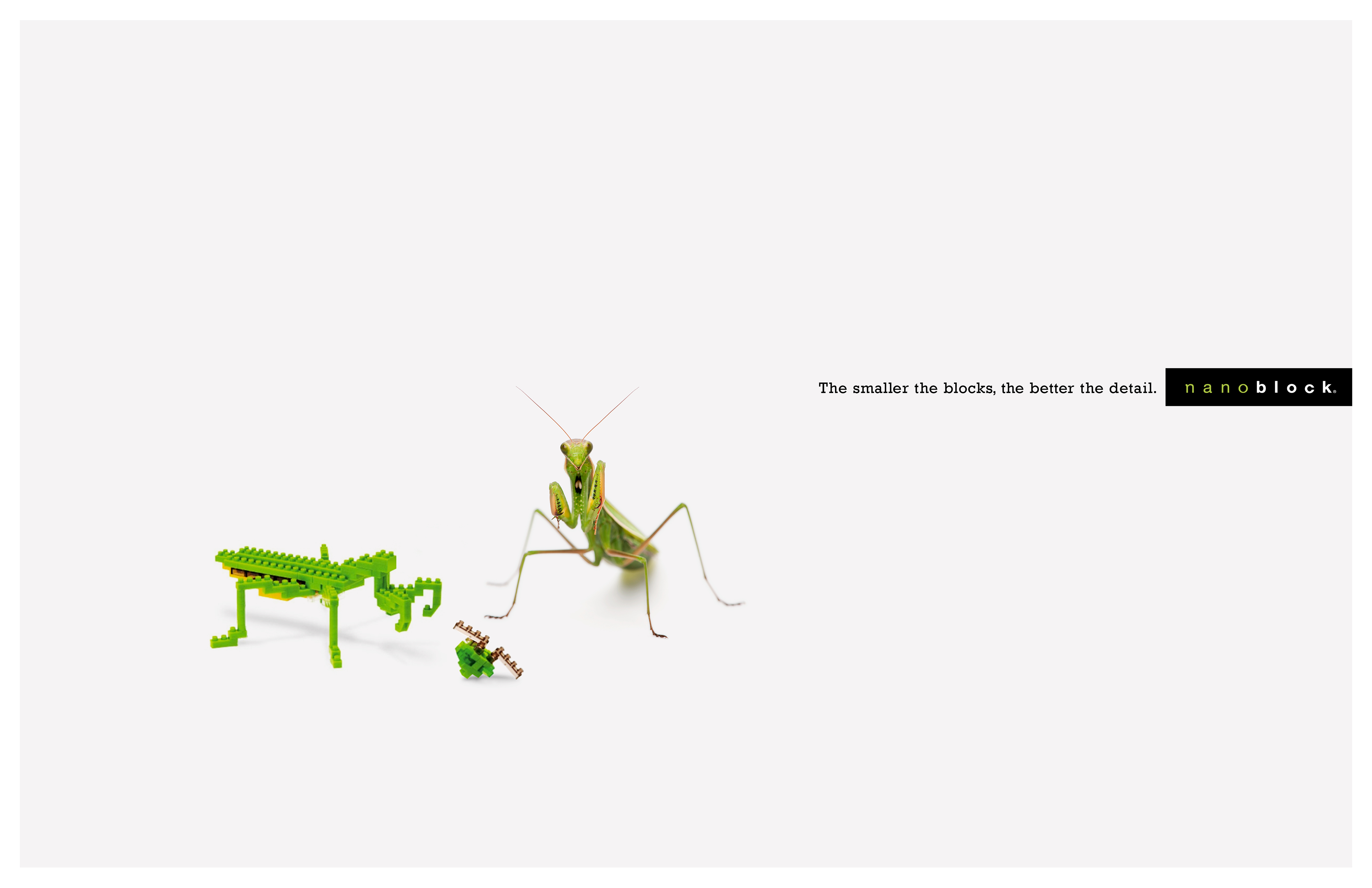 "Rubin vs Donnie"